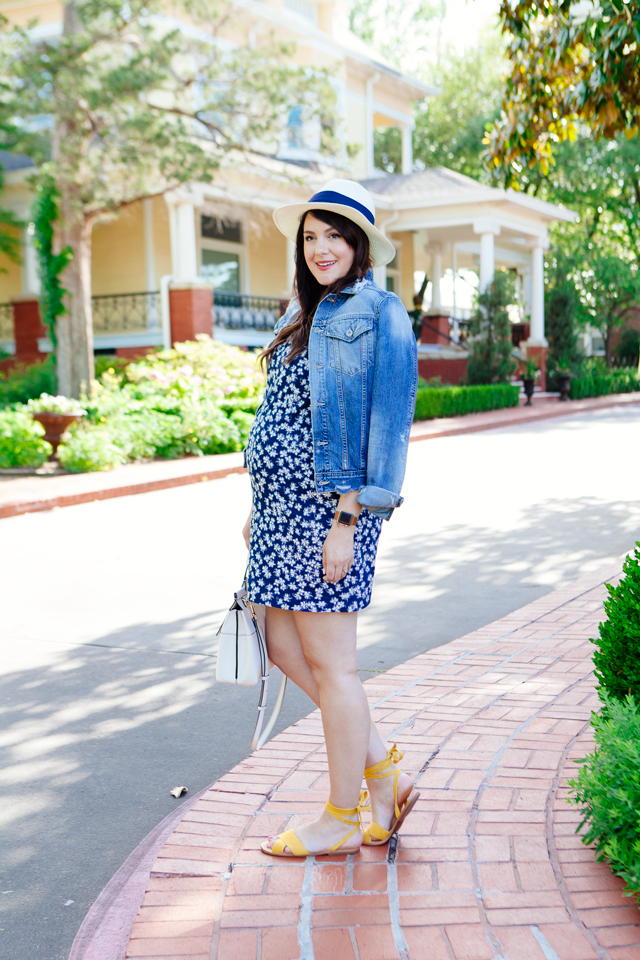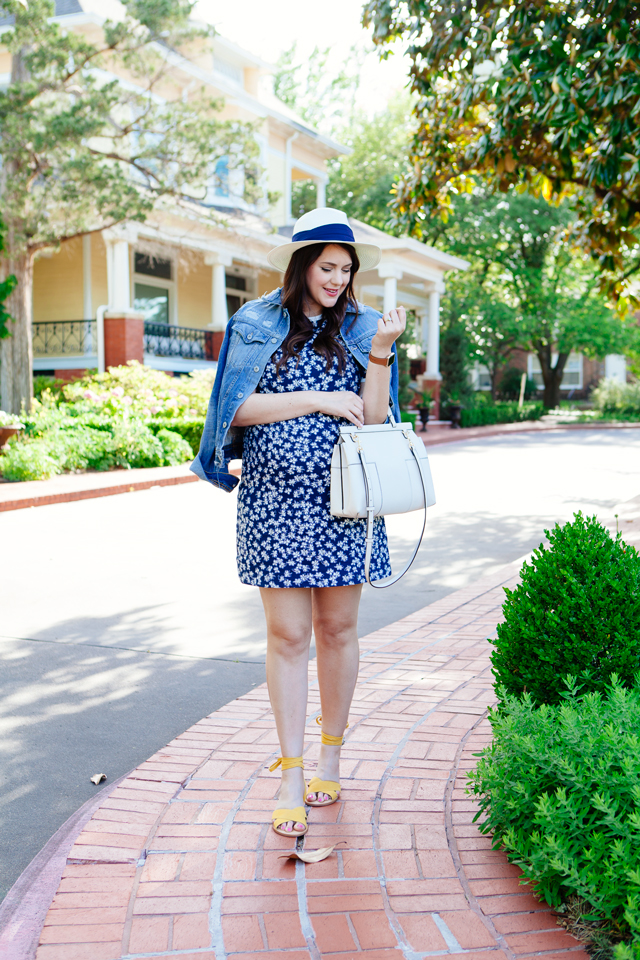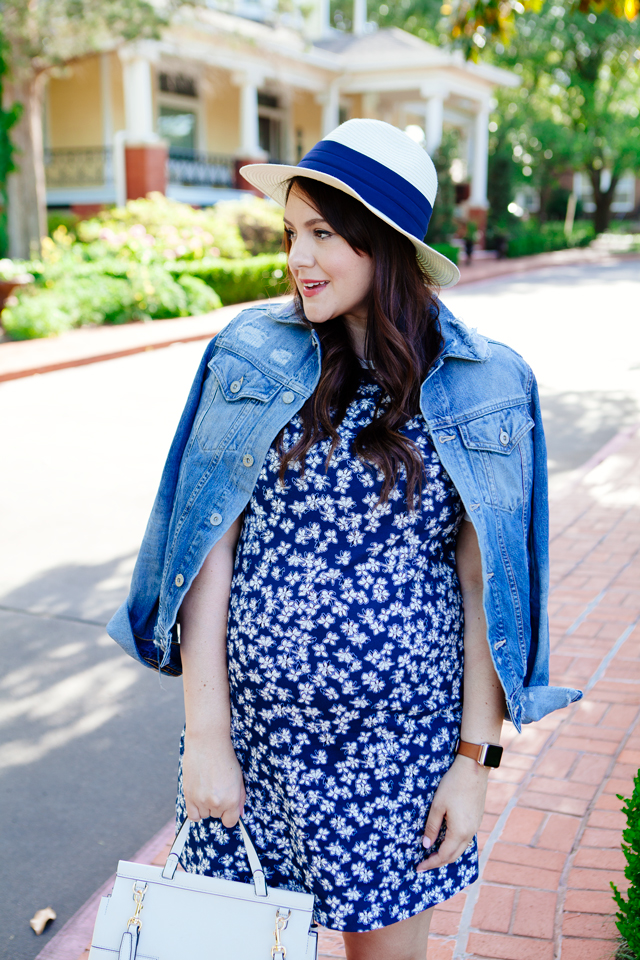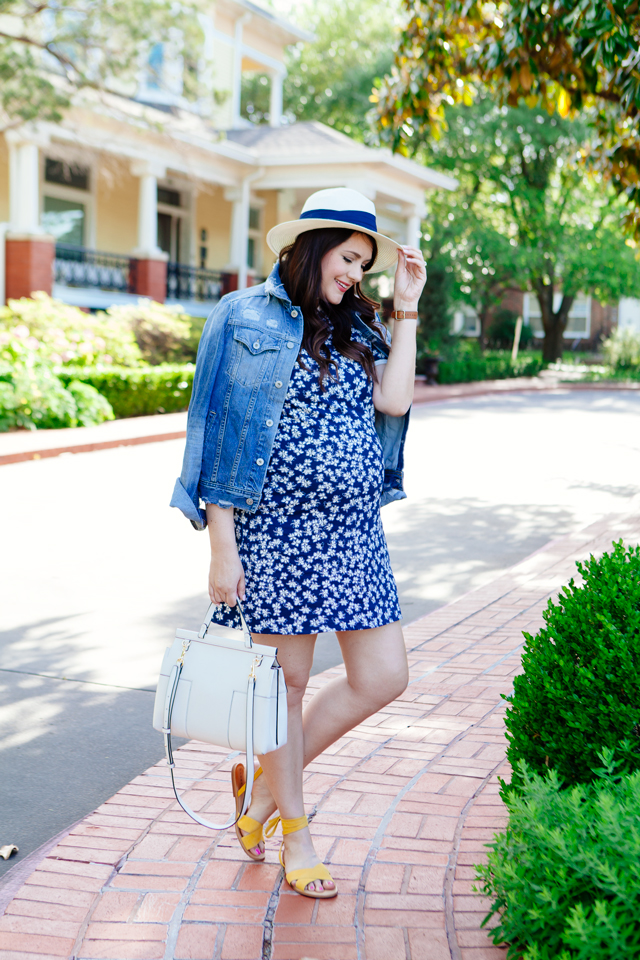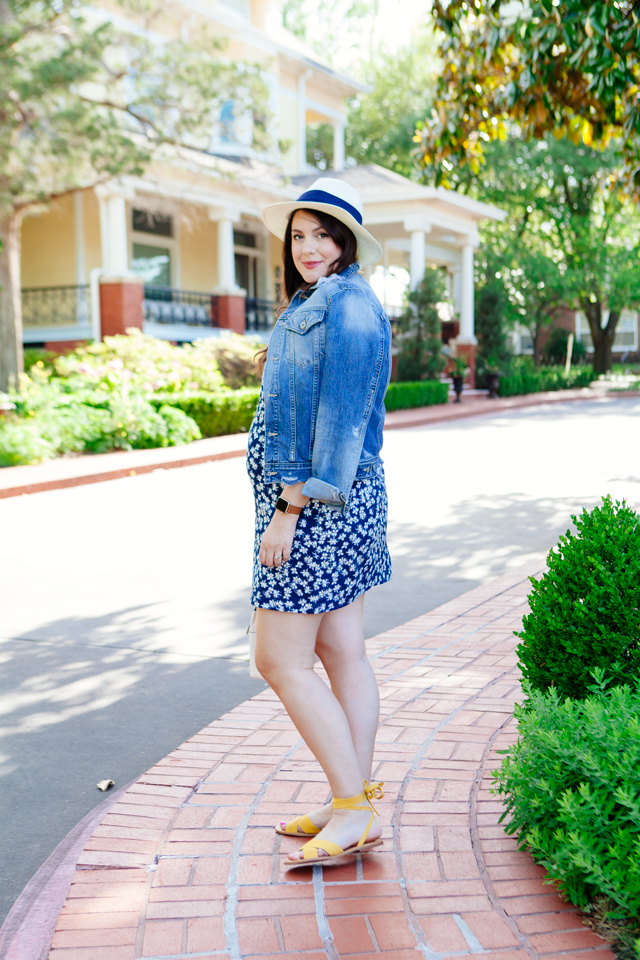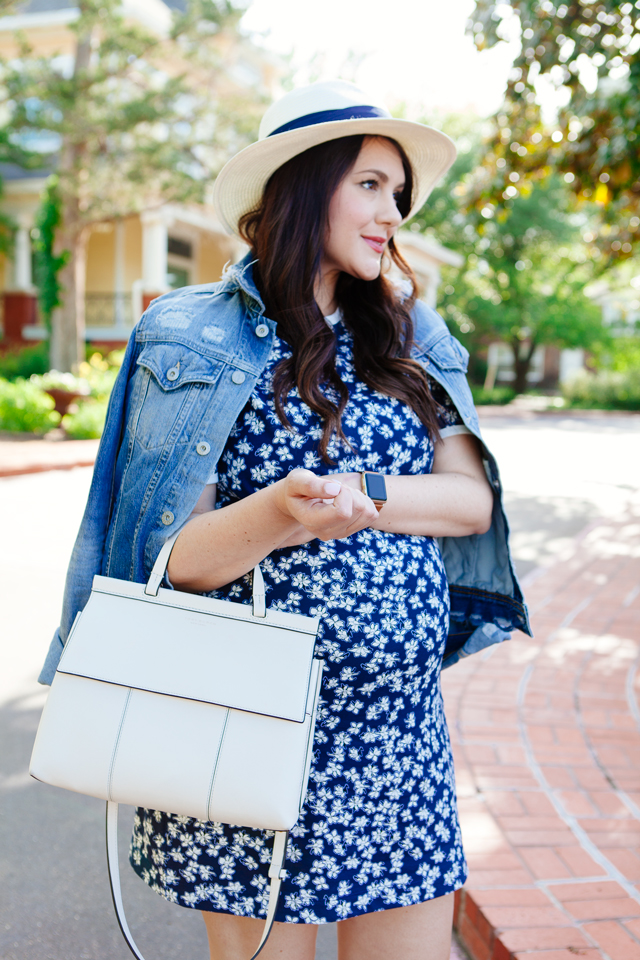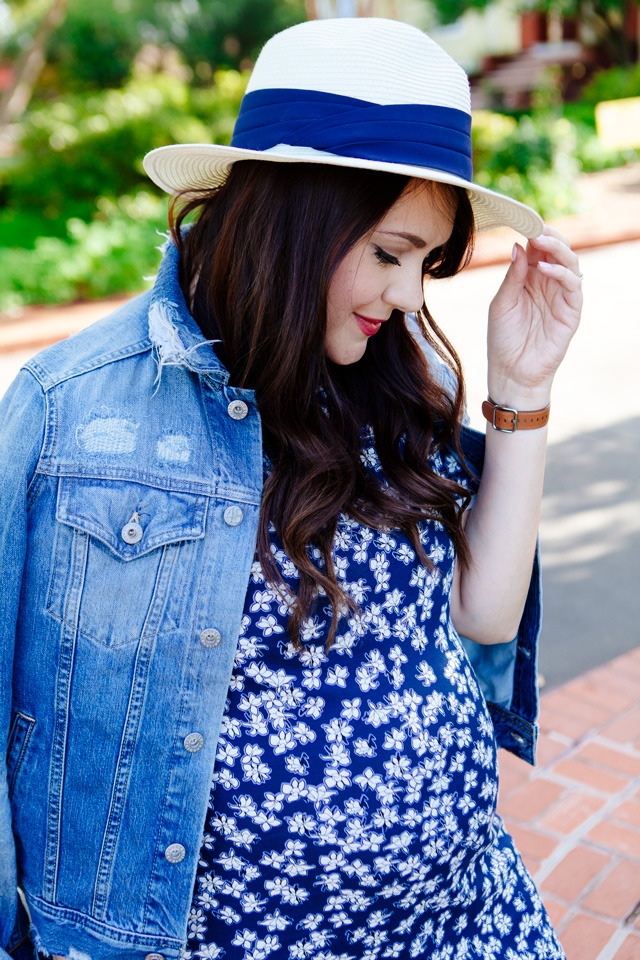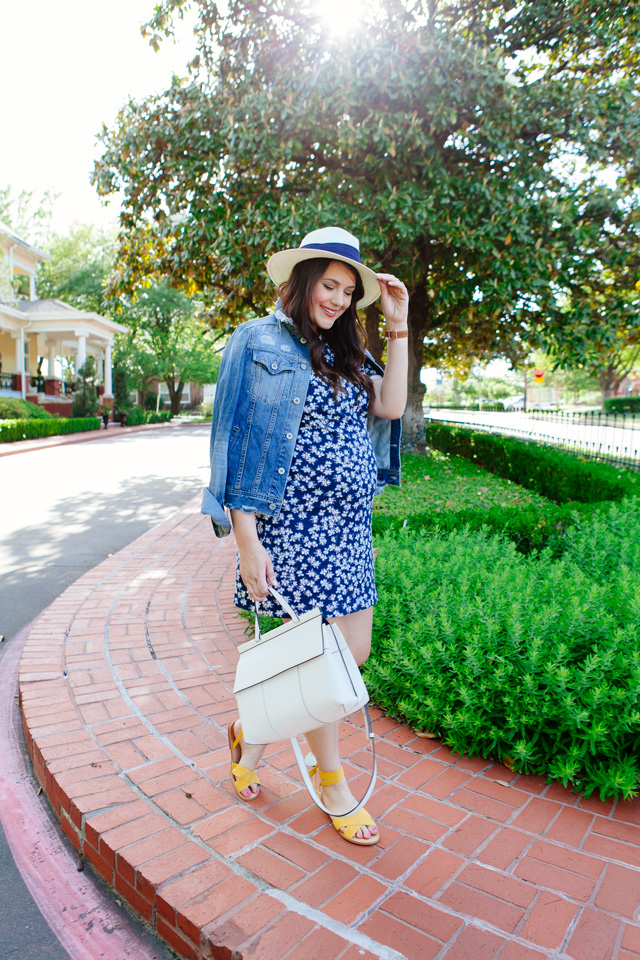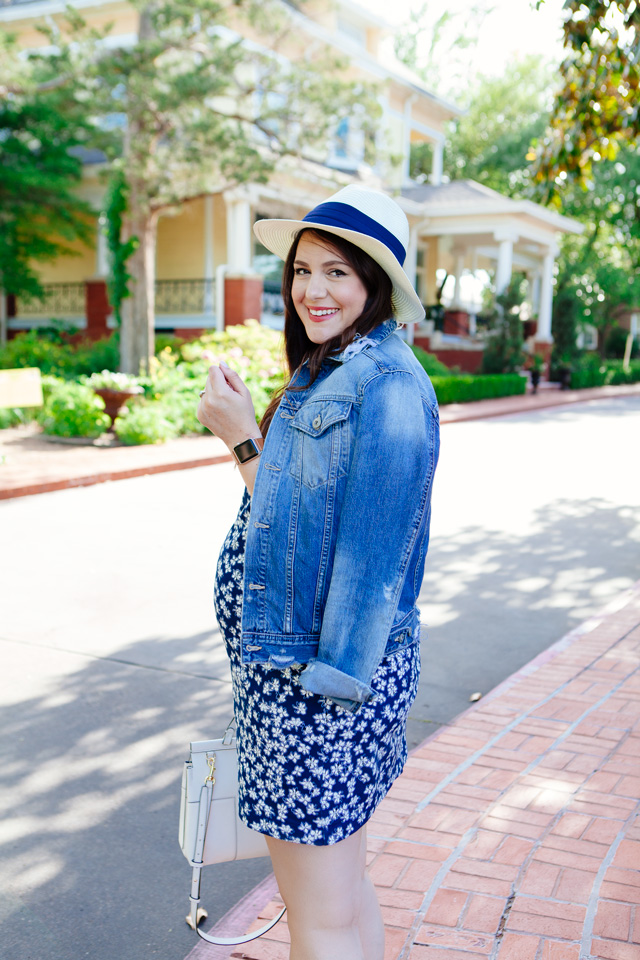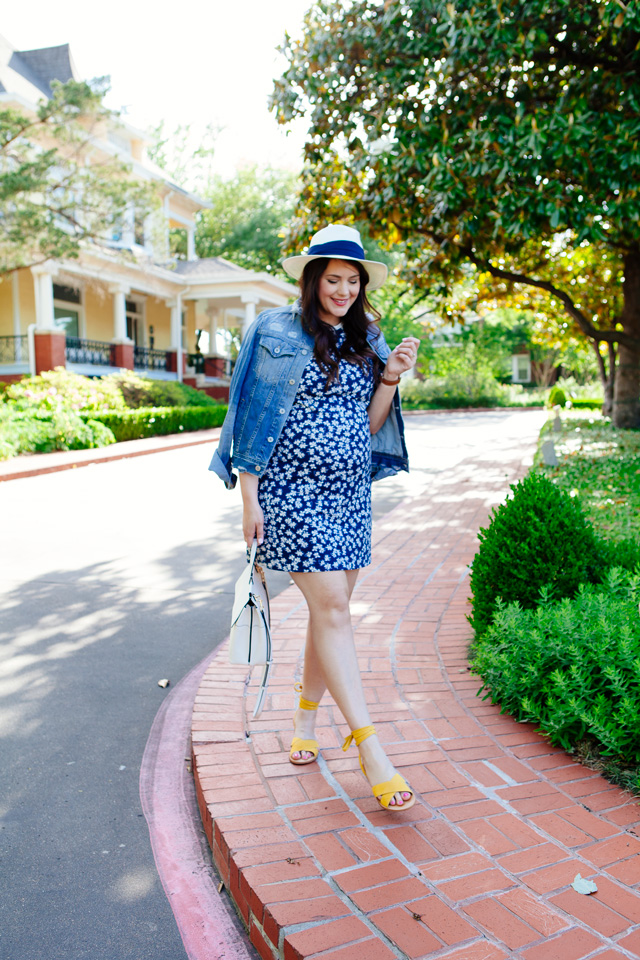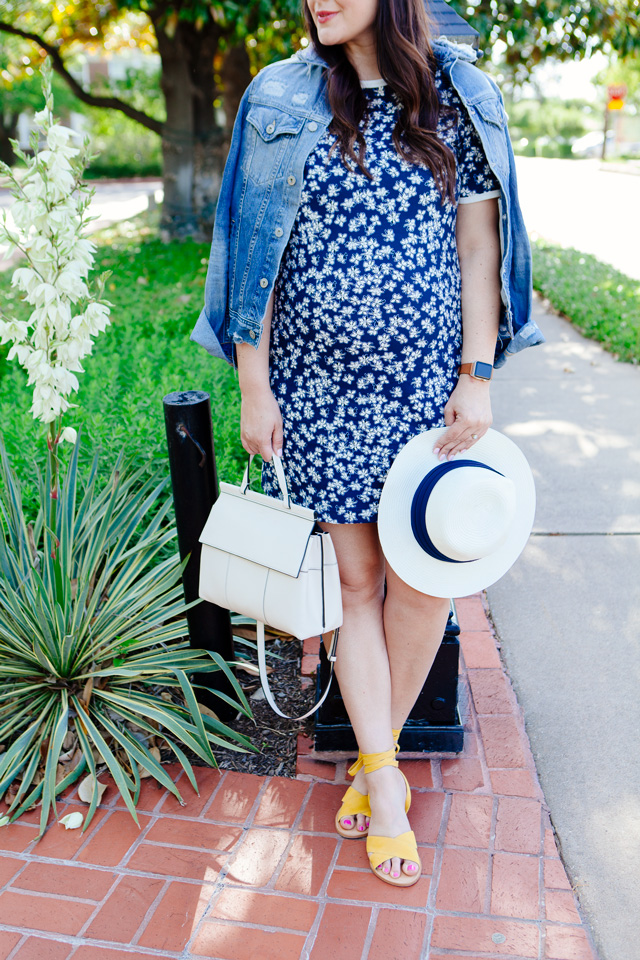 The other day I was running a few errands in Dallas and I was right by Draper James' Dallas store and I thought why not pop in? At once I give myself a pep talk that something will fit and also that hey, maybe nothing will fit but it's always worth trying. What is that famous Michael Jordan quote? You miss 100% of the dresses you don't try on. That's it, isn't it. Lucky for this pregnant girl, Drape James has a ton of these knit dresses for sale this spring. I loved this navy one (I am going through a blue phase Currently.) but then when I was later looking on their site found this red one as well. This dress is SO comfortable and you can really see the bump — which I love. Sometimes when I wear tunics or flowy Tops it gets a bit hidden. But there is no hiding it in this dress. She's out and about with me.
(Side note: Draper James is Reese Witherspoon's shop / clothing line, whom I now love even More after 'Big Little Lies.' Love and also terrified of her. And if you remember my snapchat story from last fall (good memory) I missed the blogger brunch with her because I got my dates wrong. What is wrong with me you ask? You have no idea.)
I have a New color obsession this spring: yellow. I've always been a fan of yellow but it's kind of hard to find in the right shade. And typically yellow comes out around fall in a more mustard shade. This spring the yellow is all sunshine and I am all about it. I saw that these sandals came in brown (a very good shade of brown, might I add) but then I saw the yellow and was smitten. I'm going to see just how many outfits I can make pop with these peppy little sandals. Oh and by the way — these actually stay tied and up!! This is huge for a wrap sandal. They are suede so the extra texture helps keep them tight and tied all day. I was so excited because sometimes wrap sandals disappoint. You can find the sandals here.
Also if you are into yellow like me, I've got a post coming for you. Keep your eyes out for it this week!
***
Oh and thank you for all of the congrats and kind words on our announcement yesterday! I am getting so excited and also so impatient to meet our little miss. Only a whole summer to go. 😉