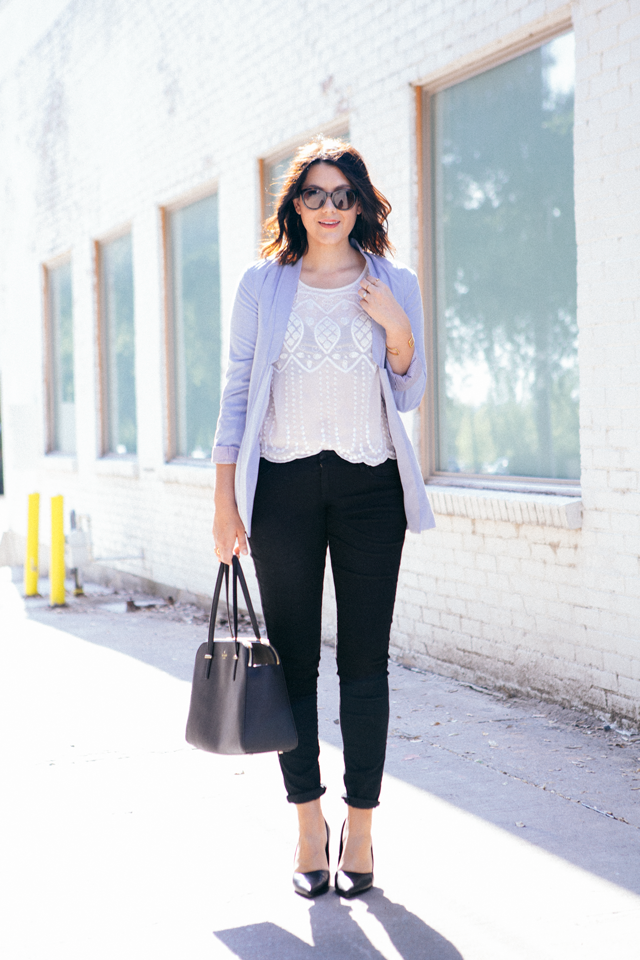 I've actually been the most drawn to basic pieces lately; the
More
elemental the better. Simple
Black
skirt, white tee,
Black
Jeans
, classic heels. Instead of boring basic, I find them to be building pieces in my closet.
I haven't done a weekday to weekend combo post in a while so I thought no time like the present right? I decided to post on these basic pieces, like theseBlack Jeans. Basic because they are, but instead of using basic in a blah way I like to use it in a elemental way. It's a basic that let's you build outfits easily. For instance, these are just skinny Black Jeans, but they can work for day dressing or weekend slouching. (Slouching is what I do on the weekends, not sure what you fancies get yourself into but my plans do not include heels.)
I also see a bright future for
skinny black Jeans
this fall. The possibilities are endless. I mean I can pull these off easily for a meeting or for running around during the day and then for the weekend, I can throw on my sneaks, tee and go… to the grocery store, the coffee shop or my couch. Because that's about as exciting as our weekend gets. (Although I did watch Beyonce last night at the VMA's and immediately started bedazzling a onesie.)
Bedazzlement aside, as you can tell black and white pieces are pretty much my go to for
Basics
this fall. What is on your shopping list for fall?
Basics
or trendy?
__________________________
Weekday look:
c/o
Old Navy Black Skinny Jeans /
or
mid-rise fit,
too
Piperlime Beaded Top
Similar Blazer here or here
Trouve Heels
Kate Spade Purse
Michael Kors Sunglasses
Weekend look:
c/o Old Navy black skinny jeans
c/o Old Navy Tee
c/o Old Navy Blouse (around waist)
Ray-Ban Sunglasses
Steve Madden Sneaks
Marc by Marc Jacobs Crossbody
__________________________
****
This post was sponsored by Old Navy. Check out Old Navy's latest fashion lineup in store or online at oldnavy.com.